St. Paul Lutheran Preschool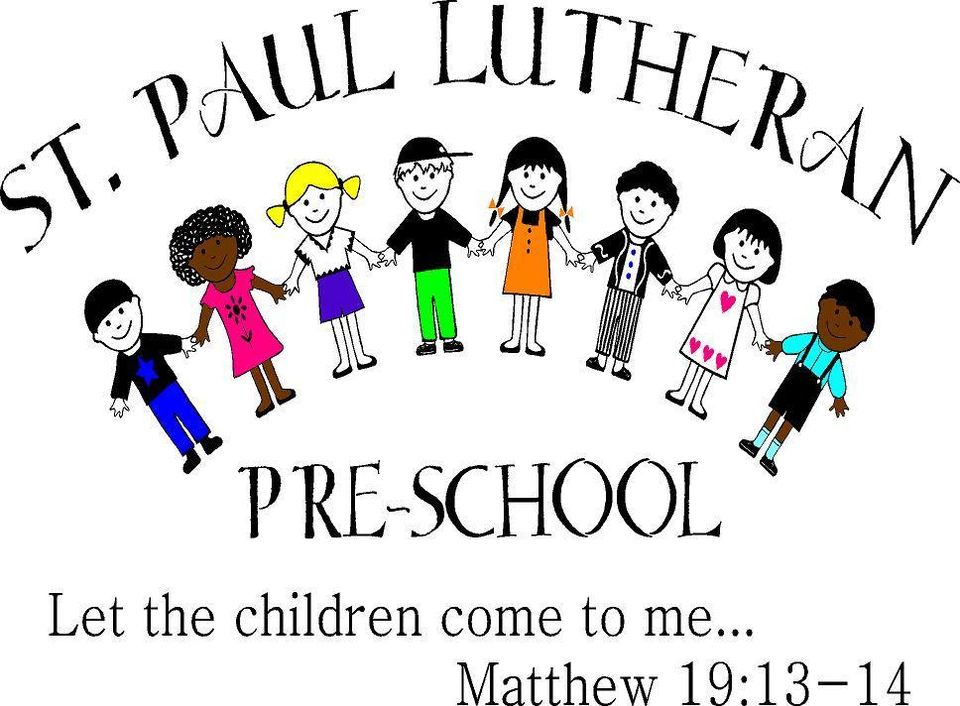 Our pre-school is open to all children aged 3-5. We offer half day classes five days a week.

The three year old class is offered Tuesday and Thursday with a morning session and an afternoon session.

The four and five year old class is offered Monday, Wednesday, and Friday. There is a morning session and an afternoon session.

Our curriculum is developed to teach children the core concepts to prepare them for kindergarten. We offer these concepts in a Christian environment with the teachings of our Lord as a centerpiece.

Our facilities are located within the educational wing of St. Paul Lutheran Church. We provide an excellent learning environment staffed by trained educational professionals.

We also are blessed by an exceptional Preschool Board that oversees its operation and church members who generously support this outreach ministry to children and families in our community.

Many students who attended St. Paul Preschool at its very beginning are now sending their children to our preschool. What a testimony, from its beginning until now, to the excellence of the education and the Christ-centered teaching provided by our teachers at St. Paul Preschool.
Taking Registrations for 2022-2023
We are taking registrations for the 2022-2023 school year. You can contact us at 507-825-5271 or you can complete the contact form below and we will follow-up with you.

Click for enrollment form
Shelly Tuinstra, Head Teacher and Director of St. Paul Lutheran Preschool
Shelly started her duties as Head Teacher and Director on July 1, 2019. Shelly is a lifelong member of St. Paul and comes to her position with 30 years of teaching experience.
We are blessed with a wonderful staff to serve our Christian-based preschool educational program at St. Paul and looking forward to the new school.
Contact the Preschool
Complete the simple contact form below to connect with Shelly Tuinstra, the preschool administrator.